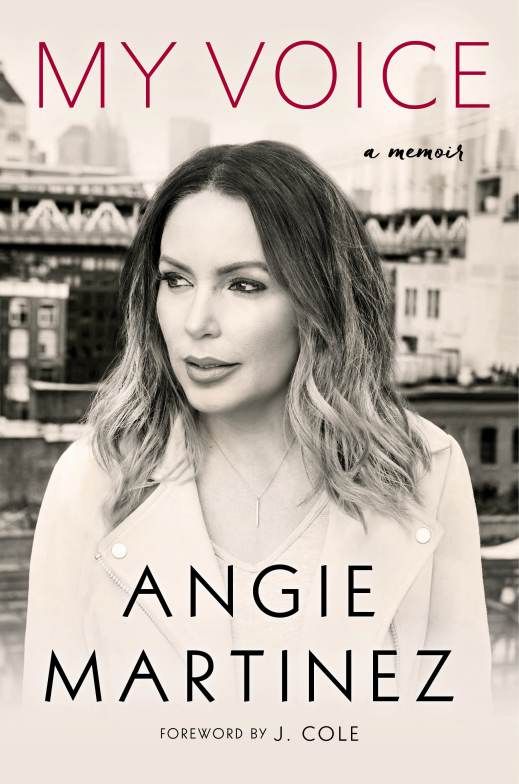 The Ride of Fame is hosting a special bus tour around New York City, making stops at Bryant Park, Hot 97's home in Flatiron, the East Village and Washington Heights; each stop representing a milestone in Angie's life. The Ride of Fame is a continuing worldwide series of mobile monuments dedicated to public figures highlighting and promoting their respective cities with their business and personal endeavors. Angie Martinez will tour the city and read inspirational anecdotes from her brand new memoir, My Voice. My Voice serves as an inspiration to young Hip Hop fans everywhere, as Angie reflects upon her humble Washington Heights upbringing, her shocking departure from Hot 97, her interactions with high profile celebrities and a side of Angie Martinez her radio fans have not yet seen.
Angie Martinez's bus tour will pick up her "special celebrity friends" along the way
WHO: Angie Martinez – Radio Host, New York's Power 105.1FM
WHERE: First Stop: Bryant Park – Corner of 44th Street and 6th Ave.
Second Stop: Old Hot 97 (ESB / Flatiron)
Third Stop: 126 East 14th Street
Last Stop: Washington Heights Dyckman and 200th St
WHEN: Tuesday May 17th, 2016 – SOCIAL MEDIA #MyVoiceTheBook(Instagram and Facebook) @RideofFame (Twitter, Facebook, Instagram)
DETAILS: Angie will be available for one-on-one interviews along with photo and video opportunities. To RSVP and to request an interview or more information on the special guests please contact: Sara Fitts, [email protected] , (212) 205-6634 or Josh [email protected] (212) 938-0836.
About Angie Martinez
Angie's nearly 20 years of on-air hosting experience has led her to become the media trailblazer she is today: multimedia host, spokeswoman, actress, recording artist, entertainment personality, author and philanthropist. Angie Martinez is recognized as one of the most influential personalities in popular culture and multi media. Originally known as "The Voice of New York," Angie is well respected — and praised — for her unique ability to get up-close and personal with larger-than-life personalities. And most recently, Angie dedicated herself to training for and completing the 2014 TCS New York City Marathon in support of The PitCCh In Foundation, where her team raised over $200,000 to benefit inner city youth. Fans can tune into The Angie Martinez Show on New York's Power 105.1, weekdays from 2pm – 6pm, and on Miami's The Beat 103.5, middays from 10am–2pm. Fans can also access The Angie Martinez Show through iHeartMedia.com and the iHeartMedia app.