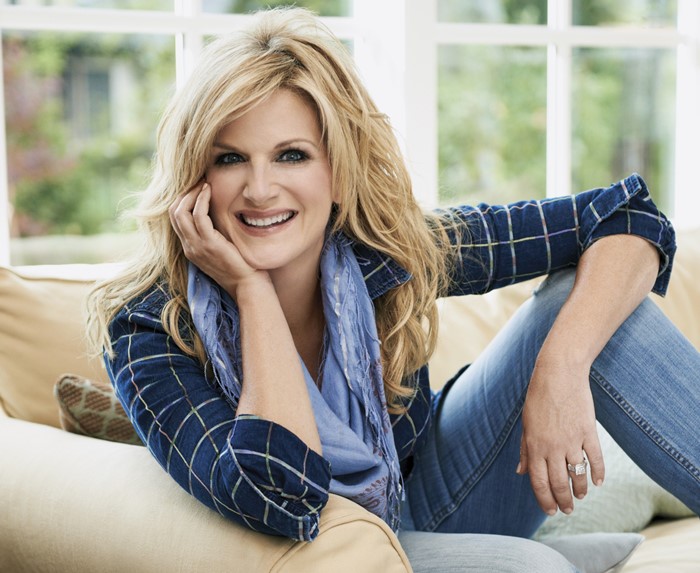 This past weekend, Trisha Yearwood looked forward to Mother's Day in a different way during T's Coffee Talk  (her weekly Facebook Live chat timed to Trisha's Southern Kitchen on Food Network). After losing her own mom, the holiday has taught her to appreciate the moms in her extended circle more than ever.
"When you have your mom, you never think about the people who don't," Yearwood said (at 06:40 in the video link above). "It just doesn't occur to you that Mother's Day is tough for people. Now that I've lost my mom, Mother's Day is tough for me. I'm a bonus mom of three girls, so I celebrate that way, but I miss my mom… If you have your mom, not just on Mother's Day, call her every single day. Do not take it for granted. If you don't have your mom, find a mom and hug her, and you have all my strength on Mother's Day."
Also last weekend, the Country star (whose current single "Broken," is now a Top 20 hit on Mediabase's Adult Contemporary Chart), helped honor another love in her life. As the American Country Countdown Awards were handed out at the "Fabulous" Forum in Irvine, CA on Sunday, Trisha delivered the news onstage directly to husband, Garth Brooks that he'd been named Touring Artist of the Year. Watch her surprise announcement at the Wells Fargo Arena in Des Moines, Iowa this past Sunday here.
As Des Moines shows wrap up, the deadline also approaches for fans to submit videos to be featured in an upcoming episode of Trisha's Southern Kitchen. Each day this week until Friday May 6, Trisha will post a question for fans to respond with video answers using #TellTrisha. Participating in the conversation gives fans a chance to have their videos featured in the show.